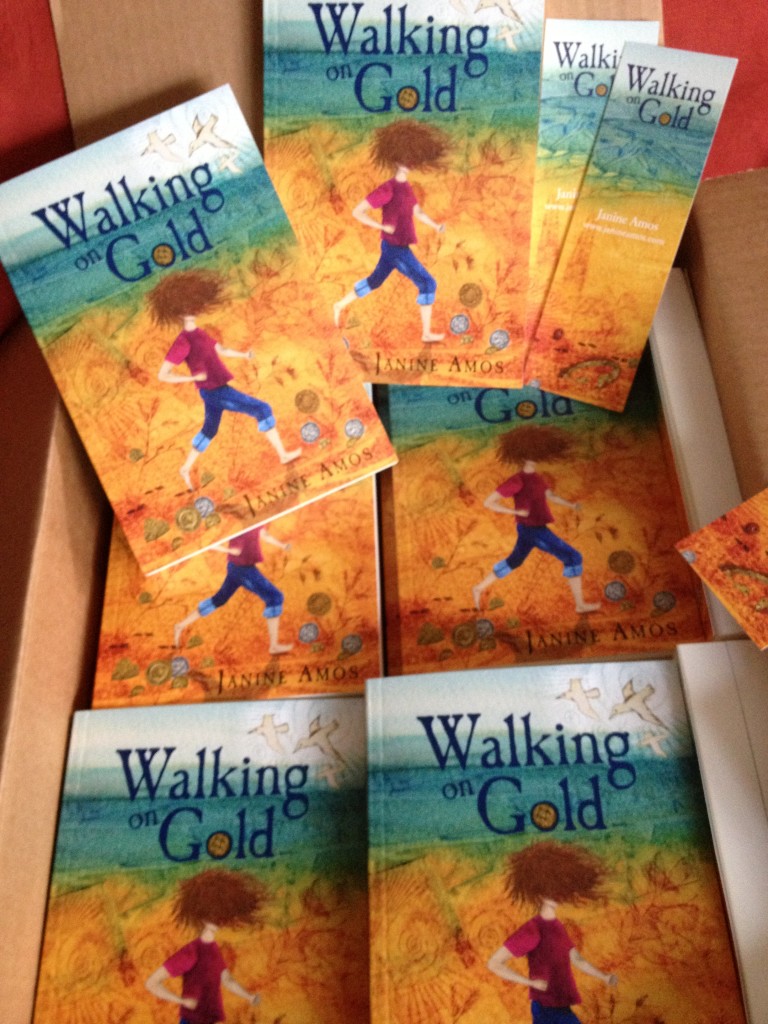 They've arrived! My first copies of Walking on Gold, all ready for the Bath Children's Literature Festival, which opens next Friday 26th September. http://bathfestivals.org.uk/childrens-literature/ It's exciting after all these months of writing and editing to finally have the finished book in my hands, and it's come a long way from the first draft that I began when I was sitting on a windy cliff, very like the one Effie climbs in my story. Something I always like to pass on to children is the importance of rewriting. The photo shows some of the very first scribbles I made when I was just beginning the book– if you can read them!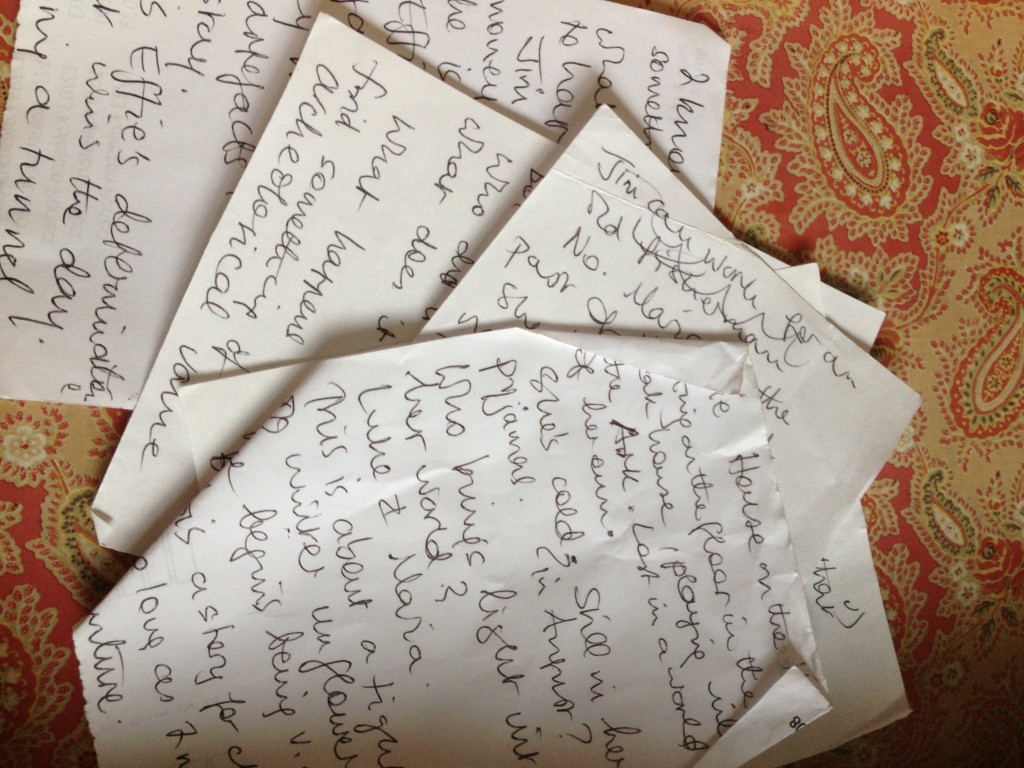 Now I'm busy planning lots of writing workshops with local schools – and one on October 5th at The Roman Baths Museum, in their amazing Education Room. Its window looks over the misty, green Great Bath– a perfect place for beginning a writing adventure. http://www.romanbaths.co.uk/whats_on/beau_street_hoard.aspx
As well as rewriting and editing, this summer I've been doing some more digging with archaeologists on a Roman site in Gloucestershire. Like Effie, in Walking on Gold, I get a real buzz when I put my trowel in the ground, wondering what I might find. Last Sunday, Nick Pane brought along a box full of Roman and pre-Roman goodies that he found in the same fields: and he's let me put a picture on my blog for you to see. I found some pottery – no gold coins! – still, there's always next time….
If you're lucky enough to be visiting the Bath Children's Literature Festival next week, do come along and say Hello!