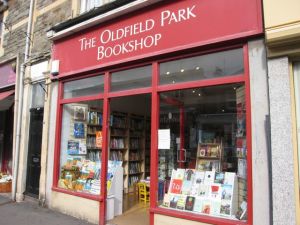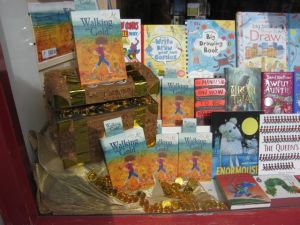 Once again the Bath Children's Literature Festival is working its magic to inspire readers and writers of all generations.
Yesterday evening, David Almond gave his Professorial Lecture for Bath Spa University in the Guildhall. He talked about novels beginning as 'scribbles and scratches' and marks on a page, and showed his own rough notes. And he read a breath-taking passage from his new book A Song for Ella Grey, which did indeed sound like a song. He painted a picture in words of a group of teenagers listening to a teenage Orpheus. His setting is contemporary north-east England yet his story has ancient myth at its heart. I can't wait to read it.
The importance of children's spontaneous writing, reading, 'acting-out' and play was a major theme, too. So many writers for young people talk about the marvellous freedom which real engagement with their audience allows – David Almond calls it 'wildness'.
So let's celebrate that wildness this weekend as Bath is overtaken, once again, by children's writers, storytellers, entertainers, illustrators, educators in all their shapes and forms – and the bookshops are filled with magical creations aimed at young readers everywhere. My own contribution is pictured above, complete with treasure-box – thank you to The Oldfield Park Bookshop for a wild display.